British Car Hire WorldWide

British Car Hire
Through this easy to use website you are able to book a rental car at the UK & Worldwide major Ports, Airports, Train Stations as well as many City Locations.

SEARCH
Simply enter your desired location into the search engine on the right hand side and discover the many locations we offer car rental service.

This website works best on a Desktop or Tablet.

CAR TYPES
You can hire Petrol, Diesel and at some locations Electric, Manual or Automatic Transmission Cars, Minibuses, SUV, Vans or Convertible vehicles.

ONE WAY CAR HIRE
Often one way car hire is allowed, just tick the box "Return to a different location". The one way fee will be included in the total price.

EXTRAS
Reserve extras online, such as Baby Seats, GPS, USB Connection, Bluetooth, Wi-Fi or Air-Conditioning.

DEPOSIT
A CREDIT CARD is required when the vehicle is collected to hold the security deposit.
(Some suppliers accept a Debit Card).

SUPPORT
We offer FREE 24/7 online chat support.

The information on this website is displayed in "REAL-TIME", based upon the search criteria you enter. What you see, is what is available !!
Typical Rental Rates
Seat Leon Estate or similar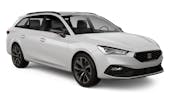 ✔
Air conditioning
✔
Manual Transmission
1 day in January,
Málaga - Train Station - Avis Europe, Spain
Opel Astra or similar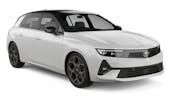 ✔
Air conditioning
✔
Manual Transmission
2 days in November,
LEEDS CITY CENTRE - Downtown - Enterprise, United Kingdom
Renault Captur or similar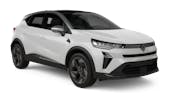 ✔
Air conditioning
✔
Manual Transmission
3 days in October,
Manchester Piccadilly Railway Station - Flizzr, United Kingdom
TIP
When you want to see available cars based on "DISTANCE" follow the next steps:-
During the booking process once you have entered your search criteria, you will see car photos (results). At the top right hand side is a drop down filter, choose "SORT BY DISTANCE". This will shuffle the available cars based upon nearest, with a small map. The specified distance above the map is the distance from the inserted desired location to the location of the nearest supplier. Click on the little map to expand and the exact address/location will be shown.

If you require a car instantly then insert a pick-up time of at least one hour from now. Your confirmation will be sent to you by email and you can collect the car immediately.
Copyright 2023 carhire.lu. All rights reserved